GET IN TOUCH
Schedule a Visit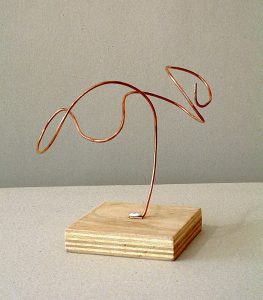 Airplane
Copper wire, wood base. I created this piece in late 2008. For this work, I aimed to convey both the industrial heaviness of an airplane, but also the cloudlike floating quality you feel when you're in one.
The Nomad
Metal, Concret 37″x15″
La Pinata Mexicana
Explore our network of trails that lead through a variety of woodland habitats and observe the diverse flora and fauna that call this area home.